Ekadaksha Learning Center was established on 4th March 2010 by Bharathi, Archana, Bindu and Kanaka, in order to provide special education to children with special needs. The word 'Ekadaksha' has been formed combining two sanskrit words - 'Eka' which means 'Unique' and 'Daksha' which means 'Ability'. Ekadaksha Learning Center believes that every human being has a unique ability which makes them different from the other.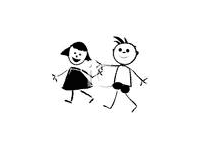 The vision of ELC
A society where Children with special needs are accepted and respected for who they are. A world where they can move towards their aspirations & become independent & responsible adults.
The mission of ELC
To provide children with special needs the means – to explore, express & experience.
To work hand-in-hand with the parents & other professionals who form the core of the child.
To create awareness in the society about children with special needs.