Awards and recognitions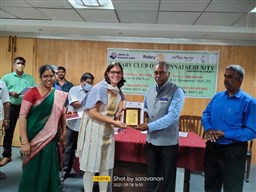 The Rotary Club of Chennai Serenity presented the Dr. Abdul Kalam Teaching Excellence Award to Our Director, Archana Joshi on the occasion of Teacher's day 2021. They have been presenting this award every year to 20 teachers out of the many nominations that they receive. This award is in recognition and appreciation of the work done in the field of education and it was the first of its kind for a special educator. We would like to thank them for recognising the work done at Ekadaksha and we hope many more laurels come for those in this field of Special Education.
Ganesh Chathurthi 2021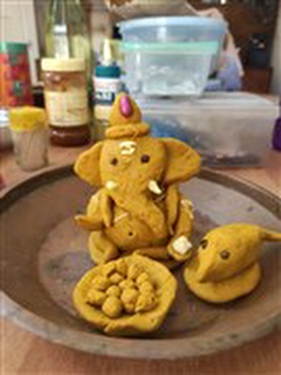 Celebrating happiness and prosperity, here is a video of the art and craft work done by the children and their parents for Lord Ganesha. Click here to see the creativity and festivity.
Krishna Jayanthi 2021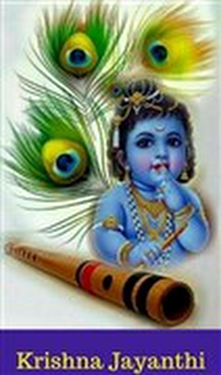 Krishna Jayanthi, the birthday of Lord Krishna who is known for his naughtiness and love for butter. This year we found out what our children enjoy doing and eating during Krishna Jayanthi.
Our little Deva enjoys helping in the puja by bringing the puja items, He loves eating burfi sweet.
Our singer Deepak enjoys singing songs for the Lord and ringing the puja bell. He loves eating adirasam sweet.
Our dear Aravindh enjoys listening to bhajans and also tries to sing along. He loves eating sweets especially burfi.
Our talented Shivani enjoys dressing up like Lord Krishna and loves to eat payasam sweet and murukku.
Our excited Abishek loves eating adirasam and payasam sweets.
Our beautiful Akshaya loves eating burfi sweet.
Our handsome Vidhyut enjoys eating savouries like seedai and murukku.
A lot of eating, singing and festivities indeed.
Friendship day 2021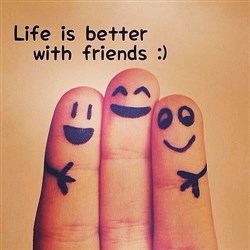 On Friendship day one memory for most of us is that of making and tying friendship bands to all our friends. All of us would exchange bands, wish eachother and celebrate our friendship.
This year, the children at ELC made traditional friendship bands along with their parents.. This band was made of waste cloths or threads availabale at home and plaited together. Apart from being a fun craft, this activity is also excellent for crossing the midline which is very important for brain development.
So let us continue this tradition, keep our old friends, make new ones and celebrate friendship. Click here to see the colourful friendship bands made by the ELC children.