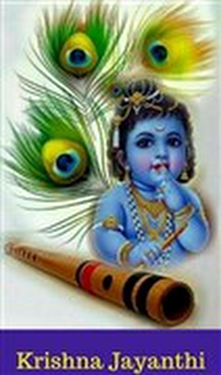 Krishna Jayanthi, the birthday of Lord Krishna who is known for his naughtiness and love for butter. This year we found out what our children enjoy doing and eating during Krishna Jayanthi.
Our little Deva enjoys helping in the puja by bringing the puja items, He loves eating burfi sweet.
Our singer Deepak enjoys singing songs for the Lord and ringing the puja bell. He loves eating adirasam sweet.
Our dear Aravindh enjoys listening to bhajans and also tries to sing along. He loves eating sweets especially burfi.
Our talented Shivani enjoys dressing up like Lord Krishna and loves to eat payasam sweet and murukku.
Our excited Abishek loves eating adirasam and payasam sweets.
Our beautiful Akshaya loves eating burfi sweet.
Our handsome Vidhyut enjoys eating savouries like seedai and murukku.
A lot of eating, singing and festivities indeed.